Shark & Surf
You have to balance on the surf or the shark is ready to swallow you!..
Stunning furious shark image on the top and glowing lights along both sides ,moving models of live sharks... Shark&Surf is a 100% sports game based on players keeping the ball at the slope in the center of the surfboard. It features a classic digital platform that displays points and time..
When you throw the coin the barrier releases the ball, the ball is moved above the surfboard by the lift at the back. Now, you have to stay in balance to fight the shark. To stay balanced, you must succeed in at least one of the two rights. That's enough to beat the furious shark and buy gift tickets!.. Shark&Surf will give you an exciting and entertaining gaming experience! Come on, jump on your surfboards!..
0 Original
The design and production of all our products are made with domestic and national capital.
Special production
We design and produce special products for you in line with your demands.
Technical service
we provide after-sales support services around the world.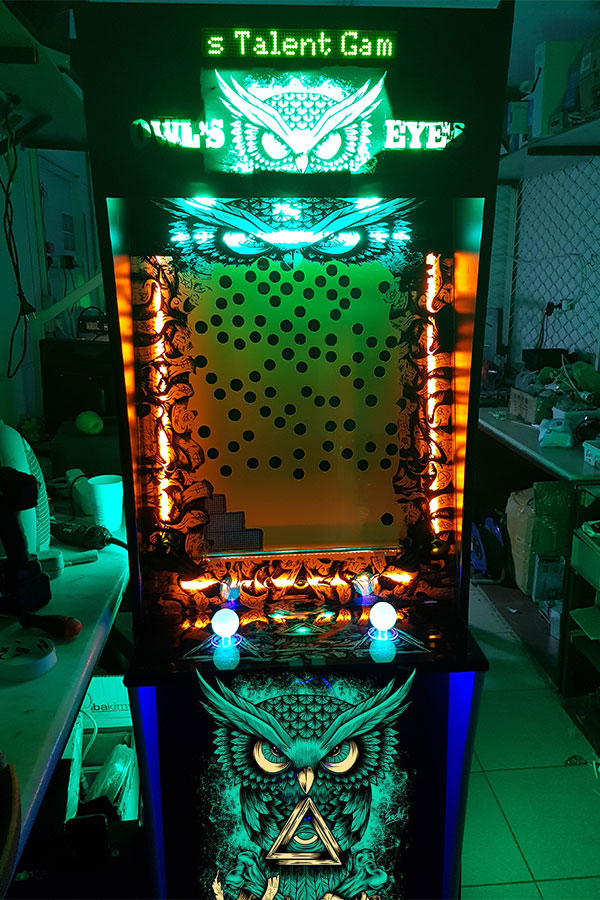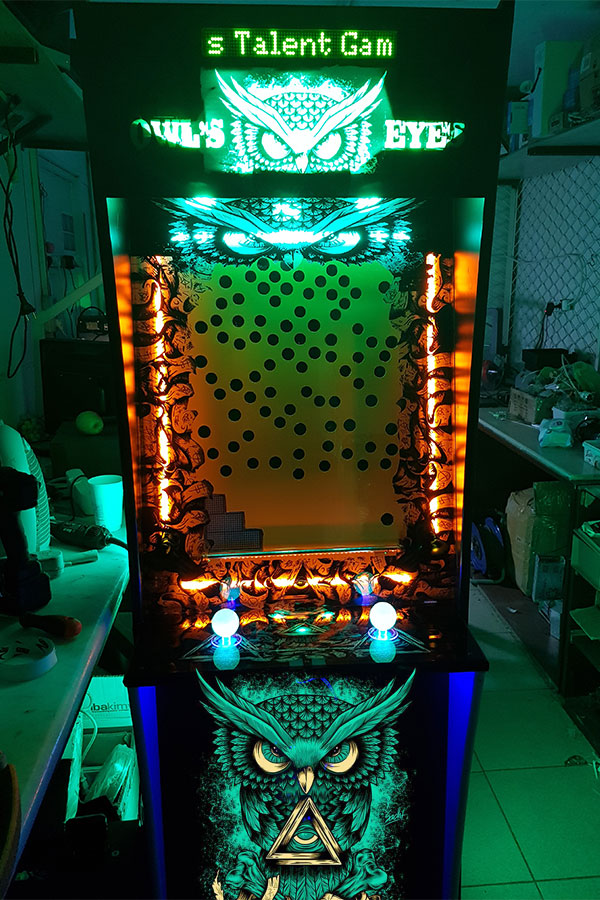 Owl's Eyes
Something is following you with its eyes, would you like to catch it?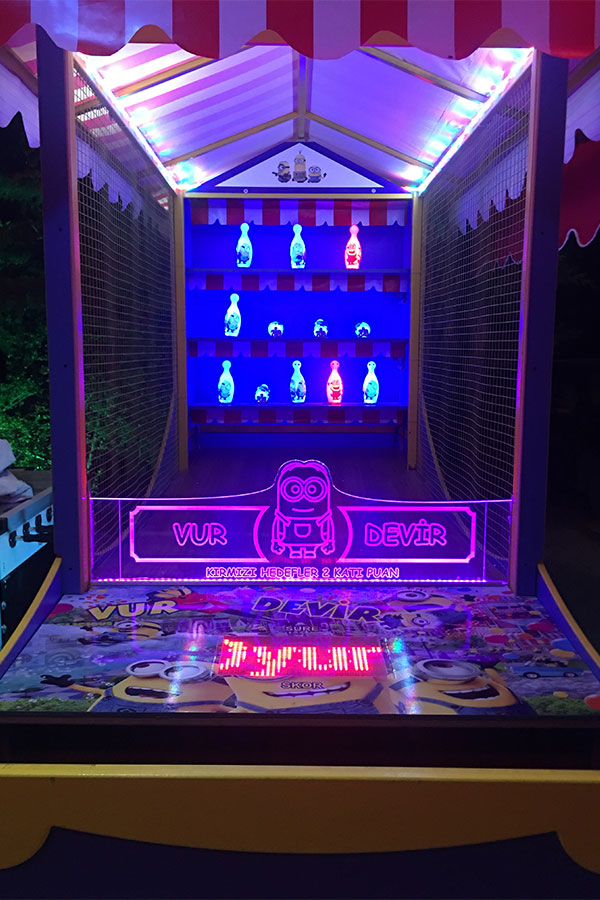 Hit/Knock
1 or 2 players throw balls at mechanical Minions, the more you knock down Minions, the more tickets you earn!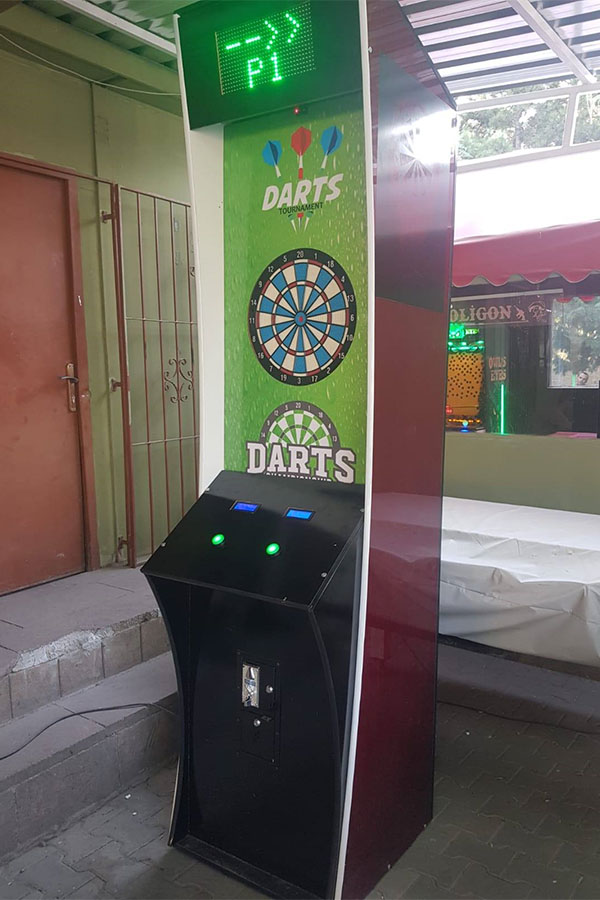 Electronic Darts
It is designed according to the standards of the World Darts Federation.
All of our products are designed by our R&D team.
We design special products at willing customers.
You Can Do It, My Love
A little courage, a little motivation, but the most proportional use of speed, strength and balance. It's so hard but "You can do it, my love!"
Entertainment Facility
Turnkey entertainment facility design, installation and delivery.
Renting
Gaming machines rental service
Military Facilities
Game center installation and operation for military facilities
Fee Collection System
With a Mifare card, you can get paid without coins. We integrate your existing payment systems without the need for additional devices.
Vending Systems
Coin / cash operated washing machine, car wash, foam machine, mask machine and other machines.
Technology Update
We adapt your old existing systems to today's technology.
Movable Airsoft Polygon
No matter how master you are, just want to try this excitement! .. You can be more master than masters! For the most realistic design and installation Pi Game It will accompany you in your excitement and unique experience.
Inflatable Products
Survivor track
Ball pool
Waterslide
Rodeo
Pedal Boats
Pool
Water ball