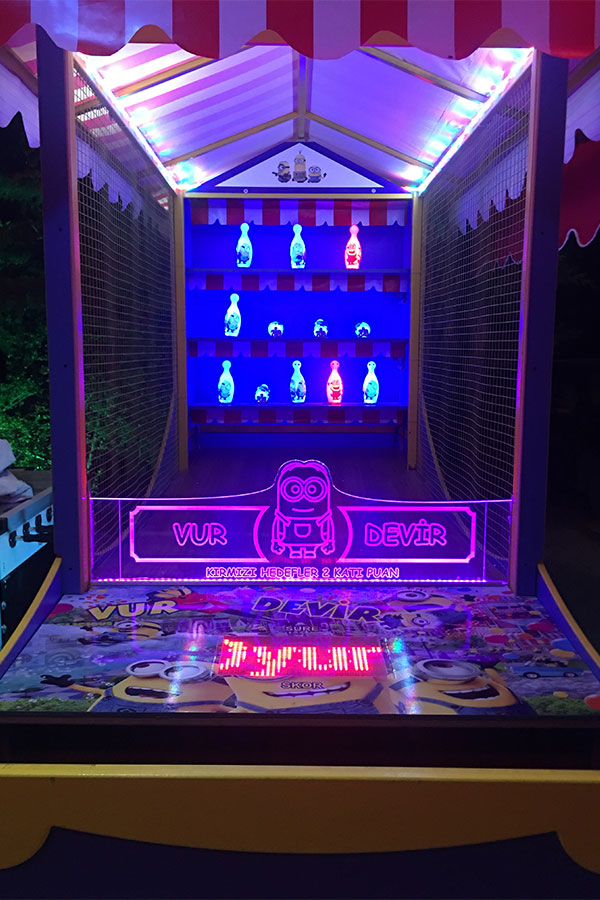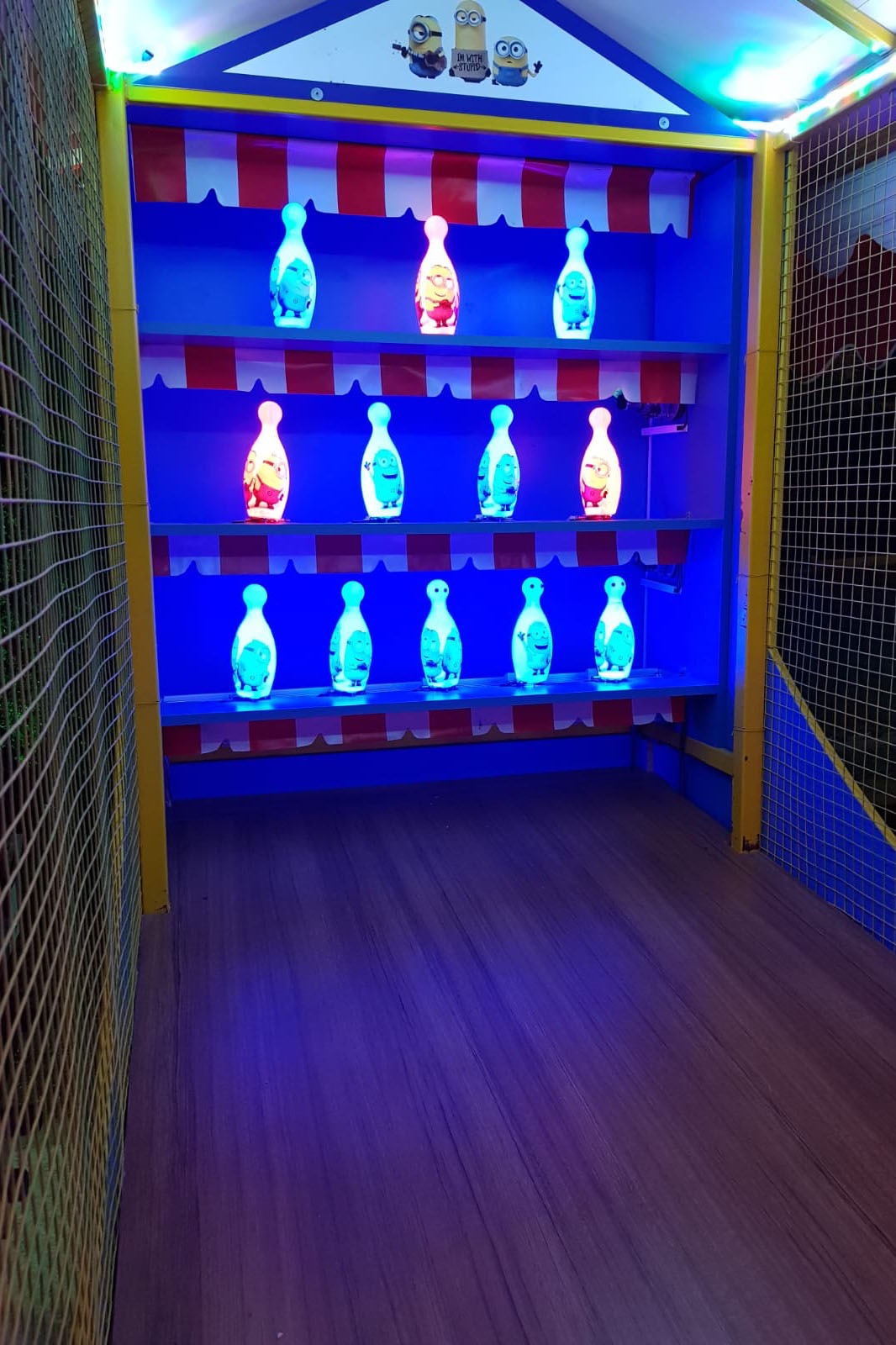 Hit/Knock
"Hit/Knock" is for you so you can play with your friends with joy and excitement!..
Minions are falling to the ground!..
It is designed for people of all ages and to allow two players to play side by side with high scores.
It is produced and delivered within 20 days.
1 or 2 players throw balls at mechanical Minions, the more you knock down Minions, the more tickets you earn!
The targets are arranged with a special concept and illuminated with blue LEDs. Three of the targets randomly turn red and hit the targets in the meantime, surprise! .. You will get double points! ..Your success and excitement will be accompanied by sound effects!.. Oh, be careful Don't let the Minions make fun of you when you miss!