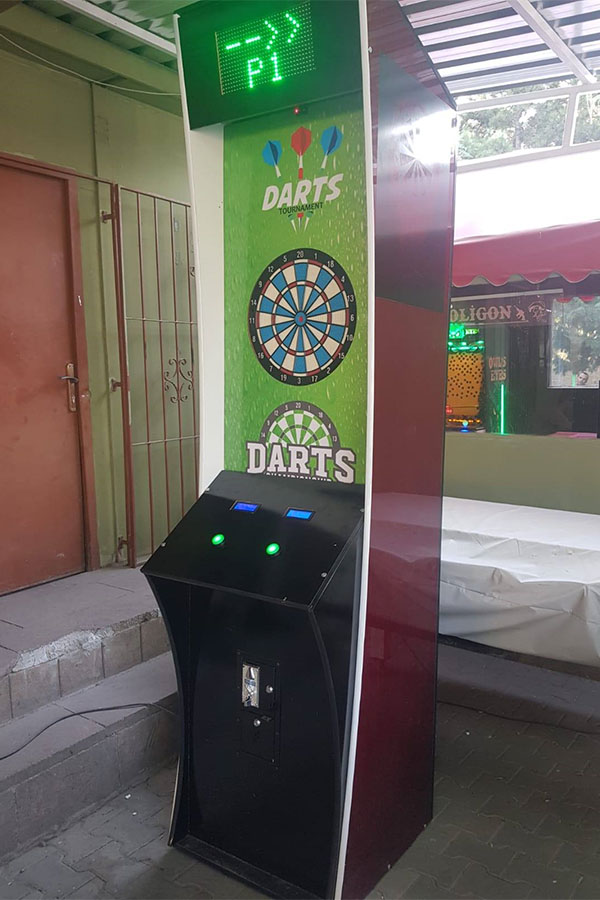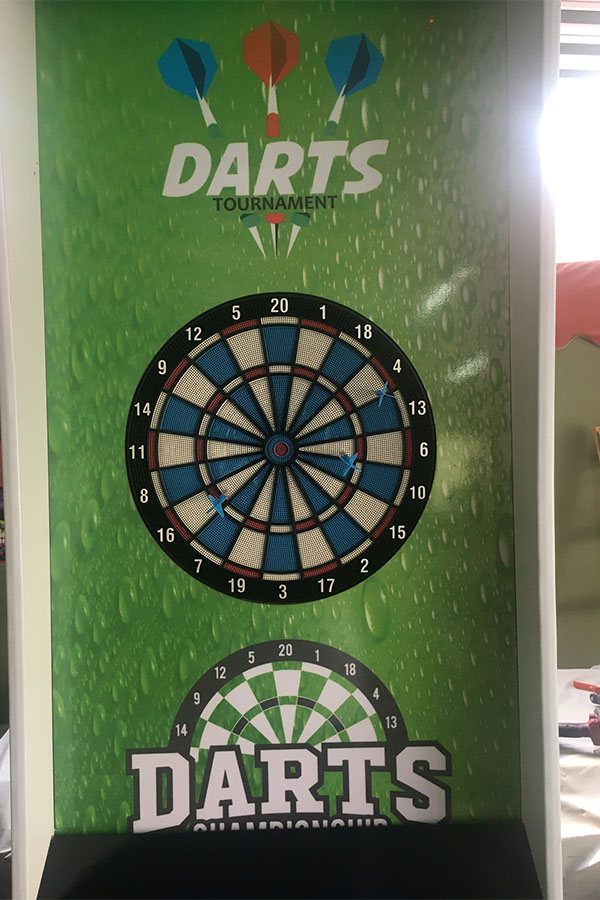 Electronic Darts
It is designed according to the standards of the World Darts Federation.
It is produced and delivered within 10 days.
"By World Darts Federation standards, the center of the dart board (bullseye) must be 173cm above the ground, the "horizontal" distance from the dart board to the firing line should be 237cm." In accordance with this standard, the distance that users will shoot is drawn on the ground by laser. The highest quality high class MDF board is used as dart material in accordance with Pi Gaming standards.
The shooting turn and the score system are displayed on the 32x16 cm LED signboard. Players determine the game mode and number of players on the electronic panel.